Tariff & Membership Plans
Big on Love.
Big on Savings.
Find a Membership Plan that suits you best.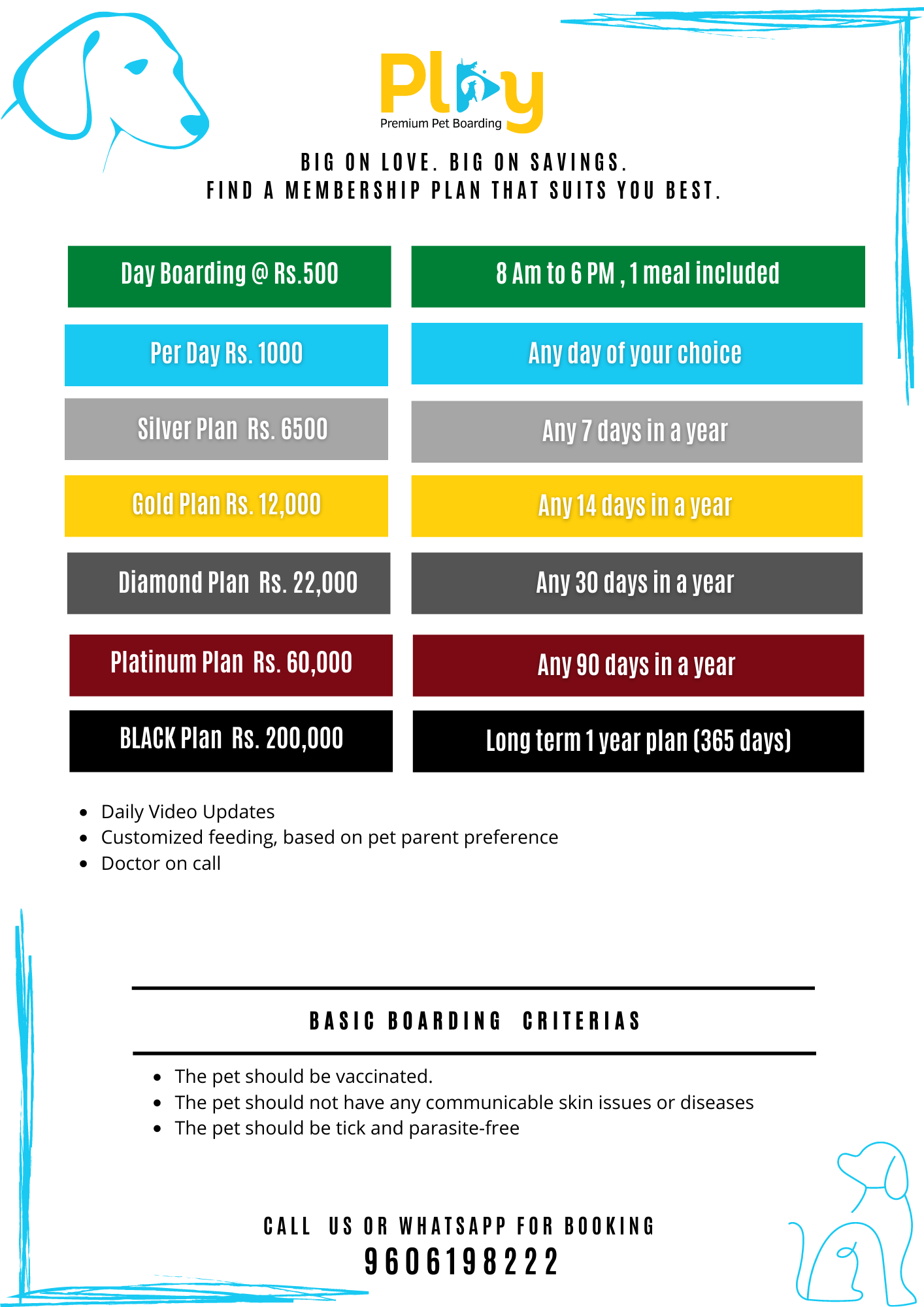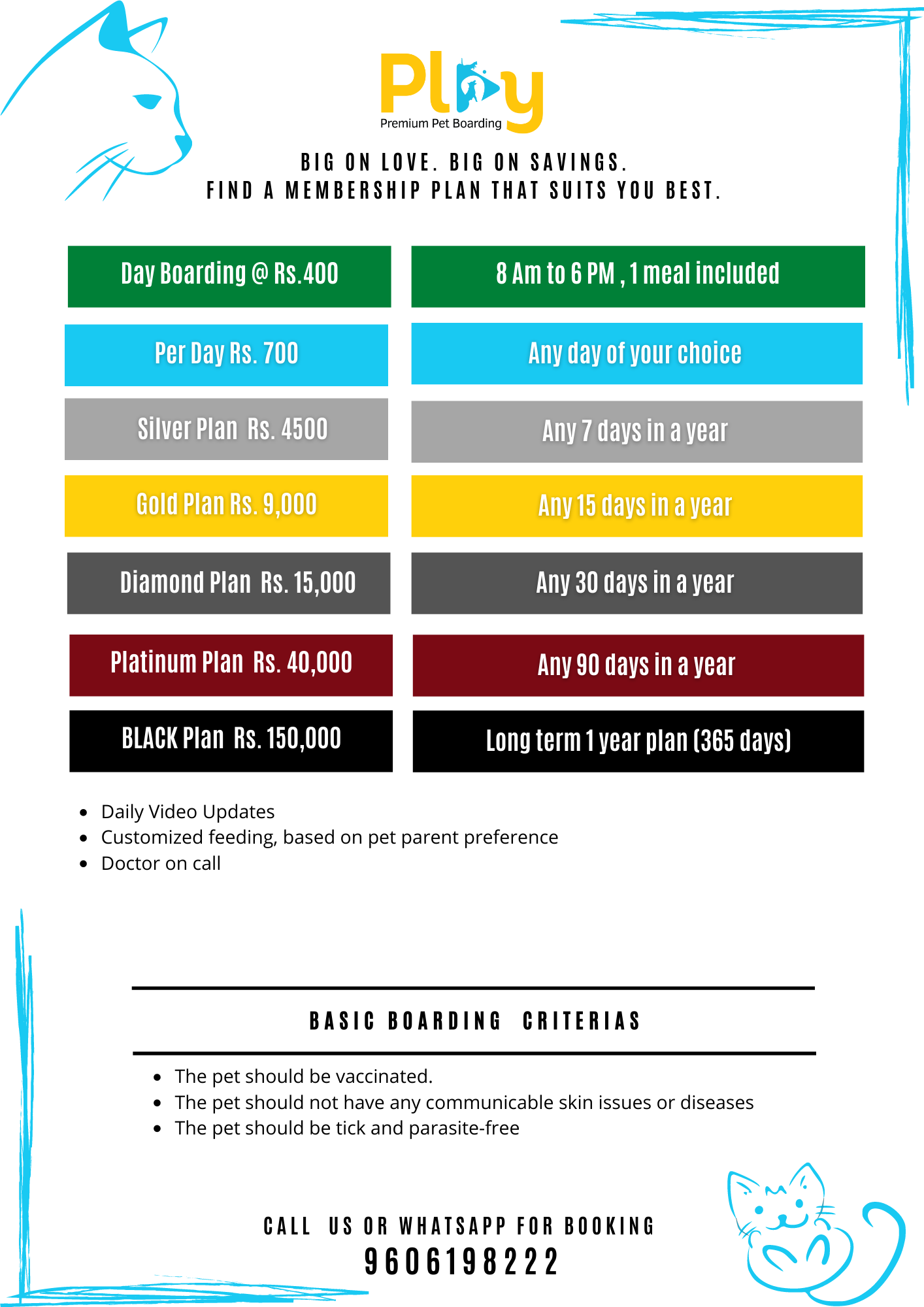 Talk to us for this specialized service.

We strongly advise you to go through the process so there won't be any surprises on the day of arrival.
1. Register and Book your slot online.
2. Once availability is confirmed, book the days of boarding and make the payment. 
Note: Payment link will be provided for non members. Those who have availed membership with Play will only have to book the days of boarding.
3. On the day of arrival, drive in with your pet.
Bring your pet inside the reception and submit your pet's vaccination records. We also strongly recommend that your dog needs to be free from all ticks and fleas, and therefore needs to be on some form of tick control treatment (chemical or herbal) prior to boarding. If there is a tick infestation beyond the minimum on examination, we will sadly have to refuse the boarding. Ticks are not fun for anyone.
If it's the first time you are boarding your pet, it is normal to feel anxious. But your pet will feel your anxiety and that won't help your pet, you or us. So try to stay calm.
Just like the first day of school, your pet's first day of daycare or boarding is fun and exciting, but also requires some getting used to. Your pet will be able to get accustomed to his new surroundings easier and faster if he is allowed to take stock of his surroundings.
Dogs will be taken through the property and left for a while in the play area with you accompanying them, taking their time to get used to all the new sights and smells. You are welcome to bring your dog's bed, toys, or anything else you'd like him to have but please leave anything sentimental at home in the event it gets chewed on, lost, or peed on.
Cats and their parents can spend some time in the cat lounge, before the cat is let into his condo.
Even if it is not your first time, we are completely understanding about your need to spend some time with your pet before leaving. Rest assured, we will not rush you.
4. Take a deep breath and relax. Trust us with your pet and go have that holiday.
 For Subsequent Boardings, simply enter in your registration number and book your slot.
We know that as a pet parent,you'll want to know how our facility is, before you decide to leave your most precious furry companion with us. You are more than welcome to schedule a visit, take a look at the facility and have all your queries patiently answered before you decide to board your pet with us.